This article from Screen Daily by Orlando Parfitt (11 January 2018) indicated that there has been virtually no change in the participation of women directors.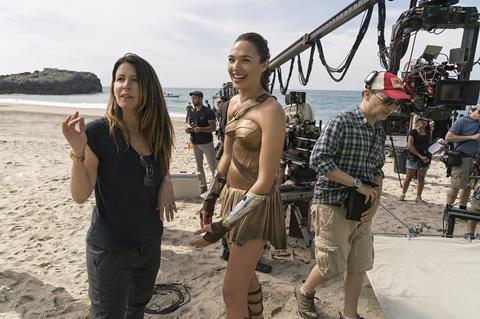 Women directed 11% of the 250 top-grossing films in the US last year, rising from 7% in 2016.
The figures come from an annual report by the Center for the Study of Women in Television and Film at San Diego State University.
The study, entitled 'Celluloid Ceiling', shows that women comprised 18% of all directors, writers, producers, executive producers, editors, and cinematographers working on the top 250 domestic grossing films, a rise of 1% from 2016 but unchanged from 1998.
25% of all producers for the top 250 films were women, (up 1%); 16% of editors (down 1%) and only 4% of cinematographers (a decrease of 1%).
The number of women writers was down two percentage points, to 11%.
Once again, the report also flags up that almost all blockbuster films are directed by men. Only one film directed by a woman made the top 20 highest grossing films: Patty Jenkins' Wonder Woman, the third highest grossing film of the year in the US with $412m.
The next highest was Pitch Perfect 3 directed by Trish Sie, at number 34 in the US chart.
Some more statistics from the study:
88% had no women directors
83% had no women writers
45% had no women exec. producers 28% had no women producers
80% had no women editors
96% had no women cinematographers
30% of films had no or 1 woman in the above roles
As in 2016, no women directors were nominated for a Golden Globe or a Bafta this year.
The Celluloid Ceiling report has been published annually since 1998.