Phillip Noyce, one of Australia's most interesting and inventive directors, is giving a talk next week in Sydney.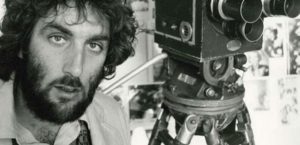 FilmInk has posted an article about Noyce here:
https://filmink.com.au/phillip-noyce-man-action/
The article by Philip Berk & Erin Free has some fascinating insights into the workings of Hollywood. According to Noyce, 'the suits' have no idea how to make a film and so they leave the director alone until the preview screenings. If those screenings are a success, they keep leaving you alone, but if they were less successful the Hollywood executives jump in with comments.
Noyce suggests that Hollywood has been an even more successful coloniser than ancient Rome, since Hollywood has won the hearts and minds of its subjects while Rome was forced to rule by the swords as its subjects would only offer grudging support.
In the FilimInk interview Noyce explained that his father had been a spy, and that is one reason why he makes excellent thrillers such as The Quiet American (2002) and Salt (2010).
Phillip Noyce will be appearing in The Artist's Room at Event Cinemas George Street in Sydney on December 13. Mr. Noyce will be live and in person for a one-hour conversation in the cinema followed by a screening of the director's acclaimed Australian drama, Rabbit-Proof Fence. To buy tickets, click through to the official website.