It is so great to read how screenwriter Matt Cameron is gaining power and influence in the Australian industry.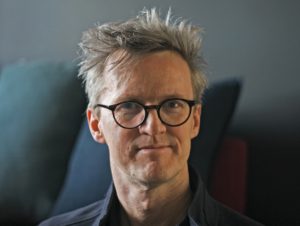 Along with a select band of writers such as Belinda Chayko, Jacqueline Perske, Shelley Birse, Victoria Madden, Blake Ayshford and Andrew Knight, Cameron is one of the 'go-to' writers when producers need a top creative for a new TV series.
This IF article describes how in the recent past, Cameron had zero involvement in the production of a show. But now he is a presence in ongoing meetings about the creative realisation of the original concept.
Cameron's recent credits include Bloom, Secret City and Jack Irish, but he is hardly an overnight success, with his first drama credit coming in 2000 with SeaChange.
Matt suggests that this shift to including writers in production reflects the international trend to have writers as showrunners, a model still not completely embraced in Australia.
He says that we still face problems in Australia created by low budgets for our drama shows compared to overseas series. But it is heartening to see great work being made despite those issues.
The full article is here: